OBX Screen Rooms Services
Screen Room / Patio Rooms
Coastal Screen Rooms designed and built this beautiful Screen enclosure for a family in Camden County. Their home overlooks the Pasquotank River. This family loves the outdoors and gets together often with friends and family. This new addition to the family's home has not only added value to their property, but it also offers them gorgeous views of the river, protection from the sun and mosquitoes, and a quiet retreat or more space for entertaining.
We installed our 3 inch insulated Elite Sandwich Panel Roof system for added beauty and comfort. Our wide screen panels offer a more panoramic view of the river. And the high quality 18 x 14 Phifer screen will give them many years of maintenance free enjoyment. We plan, design and build every enclosure to make sure your new room fits your lifestyle and looks great on your home. We work with you to select and customize your screen room or patio room to best meet your needs:
STANDARD SCREEN ROOM FEATURES
3in. Elite Sandwich Panel Foam Roof 4ft. wide panels
Fan Beam
16" textured kick plate if desired
18 x 14 Charcoal Phifer screen
Extruded gutters and down spouts that cap off the exposed foam roof area
Stainless steel hardware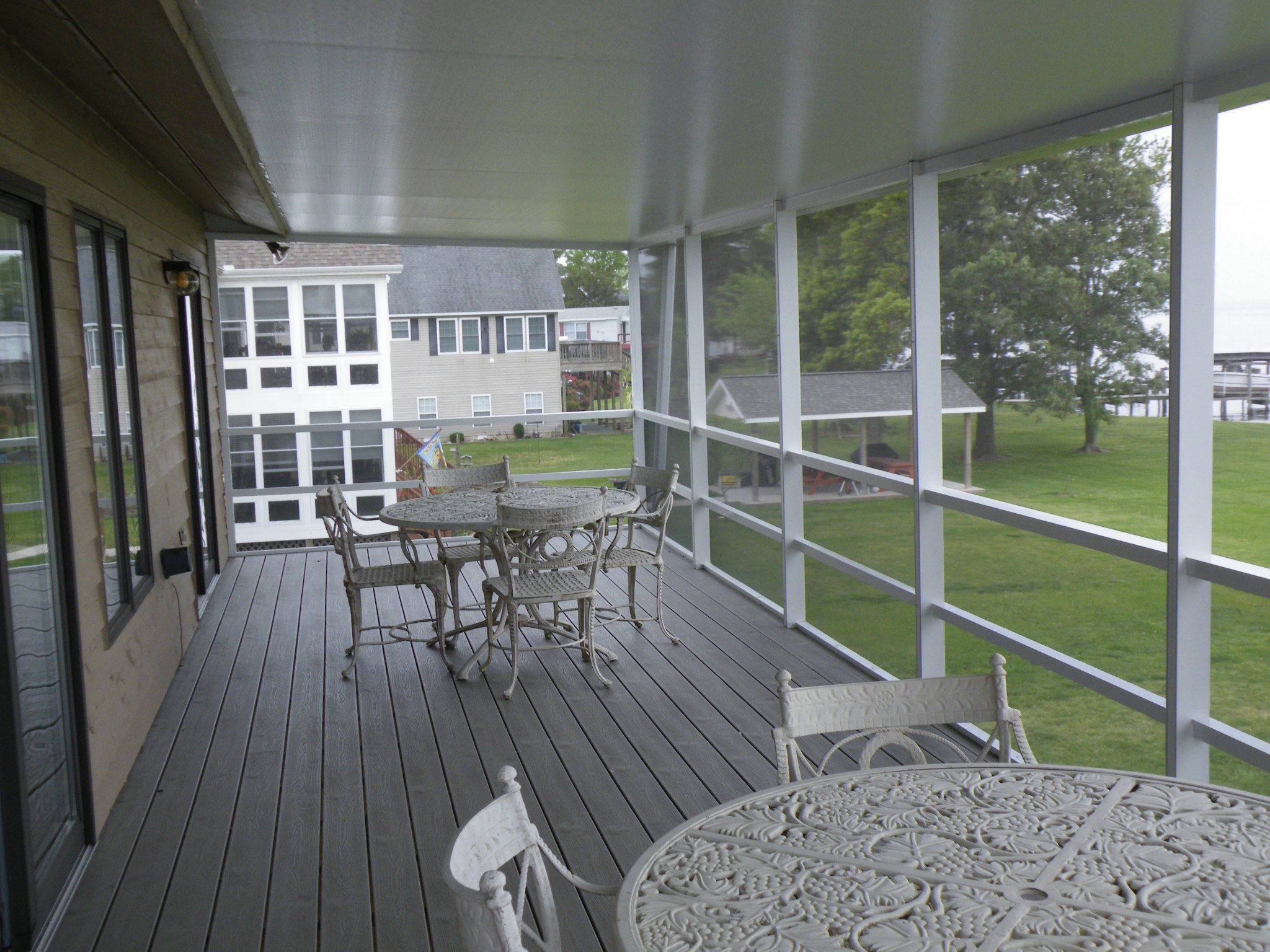 Repairs and Maintenance
We re-screen and do repairs on existing enclosures – No job is too small!
Glass Rooms
This room was built and designed for a family wishing to use their screened in porch all year long. Consider adding glass windows to your porch or screen room for added use of the space no matter what the weather.
We also have a more affordable option. Learn more about our 4 track vinyl enclosures. Scroll down to the bottom of the page to read more about our Vinyl Window Enclosures.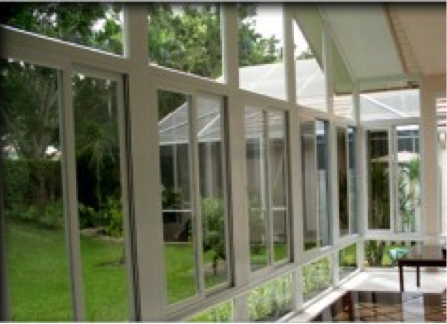 STANDARD GLASS ROOM FEATURES
3″ foam insulated roof and walls with R12 insulation value
Fan Beams
PGT (Progressive Glass Technology) glass windows (horizontal rollers, single-hung or awning windows with stainless steel package)
PGT Cabana Glass Door
Extruded Gutters
Stainless Steel Fasteners
Contact Us Today For FREE Quote
Vinyl Window Enclosures
Add more livability to your screened porch, deck, gazebo or pool enclosure with Coastal Screen Rooms 4 track vinyl window system. . These vinyl windows are custom made to fit your screen wall openings. They can be sized to fit existing openings without expensive re-framing. They are versatile, attractive, rugged and easy to adjust. The vinyl panels are available in tinted or clear vinyl.
Open, they let in the breeze while screening out insects and debris. Closed, they provide protection from changeable weather.
Our Vertical Four-Tracks adjust in seconds to open up 75% of the window area to the outdoors. The vinyl panels are lighter in weight than glass, making panels easy to operate and remove. Side sliders are also available.
Season to season, you will get more comfort and enjoyment from your outdoor living area when it's protected with Coastal Screen Room's 4 track vinyl windows.
VINYL WINDOW ENCLOSURE FEATURES
3 inch Elite Sandwich Panel Foam roof in 4 foot wide panels
Fan Beam
16" textured kick plate if desired
18 x 14 Charcoal Phifer screen
Custom fit 4 track vinyl window panels in clear or tinted panels vinyl
Extruded gutters and down spouts that cap off the exposed foam roof area
Stainless steel hardware